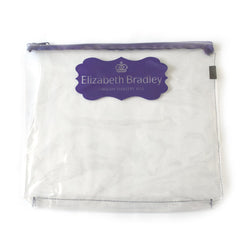 Medium Horizontal Logo Bag
This medium horizontal bag is perfect for holding accessories, wool, or kit materials. Measures approximately 13" x 12".
Horizontal bg
Nice bag for my craft when traveling
Medium Logo Bag
I love to organize and this bag is the perfect size to store your kit yarns while working on your needlepoint project! Love it!
Love!
Perfect size and orientation for starter kits. Haven't tried it for 6x6" kits yet but expect it to work.
Medium Logo Bag
Love the bag. Just the right size for my kits.
Medium horizontal logo back
A very useful sized bag to hold wools and other bits and pieces.