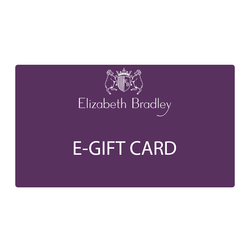 Give the gift of an Elizabeth Bradley e-card to your favorite needlepointer!
E-Gift cards are delivered by email to the email address provided at checkout.  If the email address you provide at checkout is your own, simply forward that email to your recipient once you receive it.
The email sent after purchase will contain instructions on how to redeem the e-gift card and how to check on the card's balance.
Sara's Gift Card
My daughter now loves Elizabeth Bradley as much as I do! What an easy way to help her with her next project!
Wonderful Gift!
I received two gift cards from my daughters for my birthday! It was a wonderful gift and I have already used it to purchase another beautiful Seasonal Sampler! Quality products always. Great customer service too!